Aims and Scope
Samarth Mathapathi, Michael Preziosi
---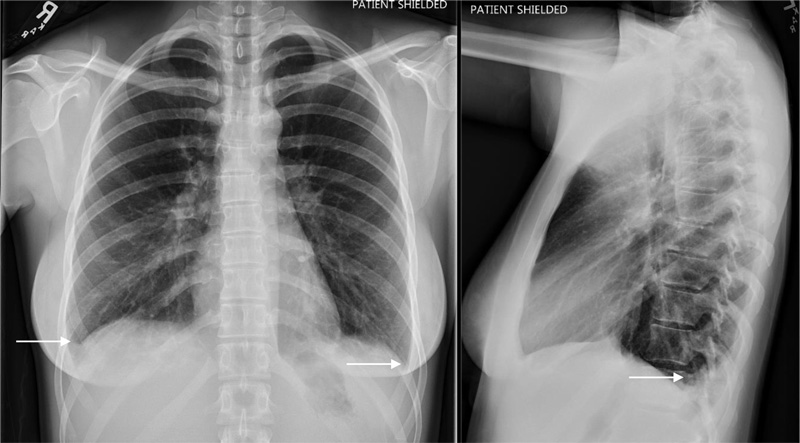 Systemic Lupus Erythematosus (SLE) is a chronic multisystemic inflammatory disorder that can present with a wide array of signs and symptoms. Hepatic involvement is commonly limited to a subclinical biochemical transaminitis while clinically significant liver disease is rare. A case of a 22-year-old female who presented with abdominal pain, fevers, arthralgia, and several hepatic hypodense lesions with normal liver function tests is reported in this study. She failed to improve with antibiotics and infectious workup was largely unrevealing. She was found to have a positive ANA, high titers of anti-double-stranded DNA antibody, and was ultimately diagnosed with new-onset SLE with hepatic aseptic micro-abscesses. Her symptoms were self-limiting, and she was later started on a low-dose prednisone taper and hydroxychloroquine. This case demonstrates that hepatic involvement, despite normal liver function tests, should be considered in SLE patients presenting with abdominal pain.
---
September 08, 2020
Carter Thorne, Gilles Boire, Andrew Chow, Kirsten Garces, Fang Liu, Melanie Poulin-Costello, Valery Walker, Boulos Haraoui
---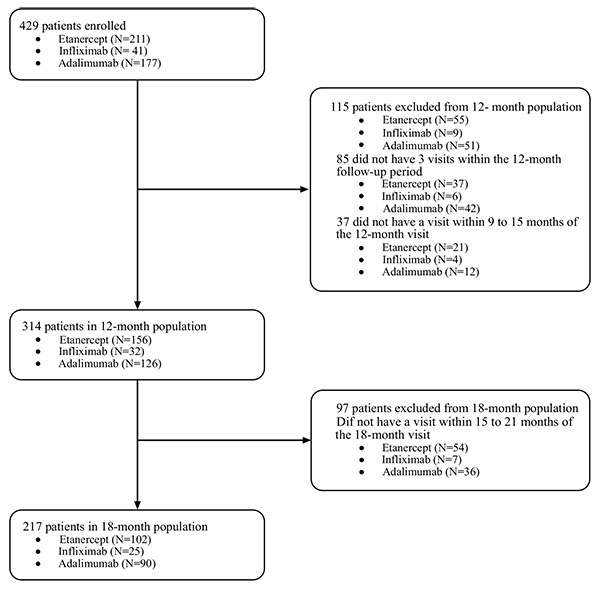 Objective:
To compare anti-TNF dose escalation, DMARD and/or glucocorticoid intensification, switches to another biologic, and drug and drug-related costs over 12 and 18 months for rheumatoid arthritis (RA) patients initiating etanercept (ETN), adalimumab (ADA), or infliximab (IFX) in routine clinical practice across Canada.
Methods:
A retrospective chart review of biologic-naïve adult RA patients newly initiating ADA, ETN, or IFX between January 01, 2006 and December 31, 2012 from 11 practices across Canada.
Results:
There were 314 patients in the 12-month analysis and 217 in the 18-month analysis. No dose escalation occurred with ETN over 12 and 18 months versus 38% and 32% for IFX (p<0.001) and 2% and 2% for ADA (p=0.199, p=0.218). Over 18 months, dose escalation and/or DMARD and/or glucocorticoid intensification was less frequent among ETN (16%) versus IFX (44%, p=0.005) and ADA (34%, p=0.004). By 18 months, 22% of patients initiating ADA had switched to another biologic compared with 6% of ETN patients (p=0.001).
Patients initiating ETN had lower total (drug and drug-related) costs over 12 and 18 months compared to IFX, and no difference compared to ADA when adjusted for potential confounders. Patients with dose escalation had higher costs compared to those with no dose escalation.
Conclusion:
Physicians were more likely to escalate the dose of IFX, but optimize co-therapy with ADA and ETN. ETN patients had no dose escalation and were less likely to have DMARD and/or glucocorticoid intensification than ADA patients. ETN-treated patients had lower costs compared to IFX patients.
---
October 24, 2017